 IF YOU ARE NEW TO THE WORLD OF BIOSOLVENTS PLEASE START FROM HERE:
In this page you will find a series of videos introducing Biosolvents and their usage in the industries.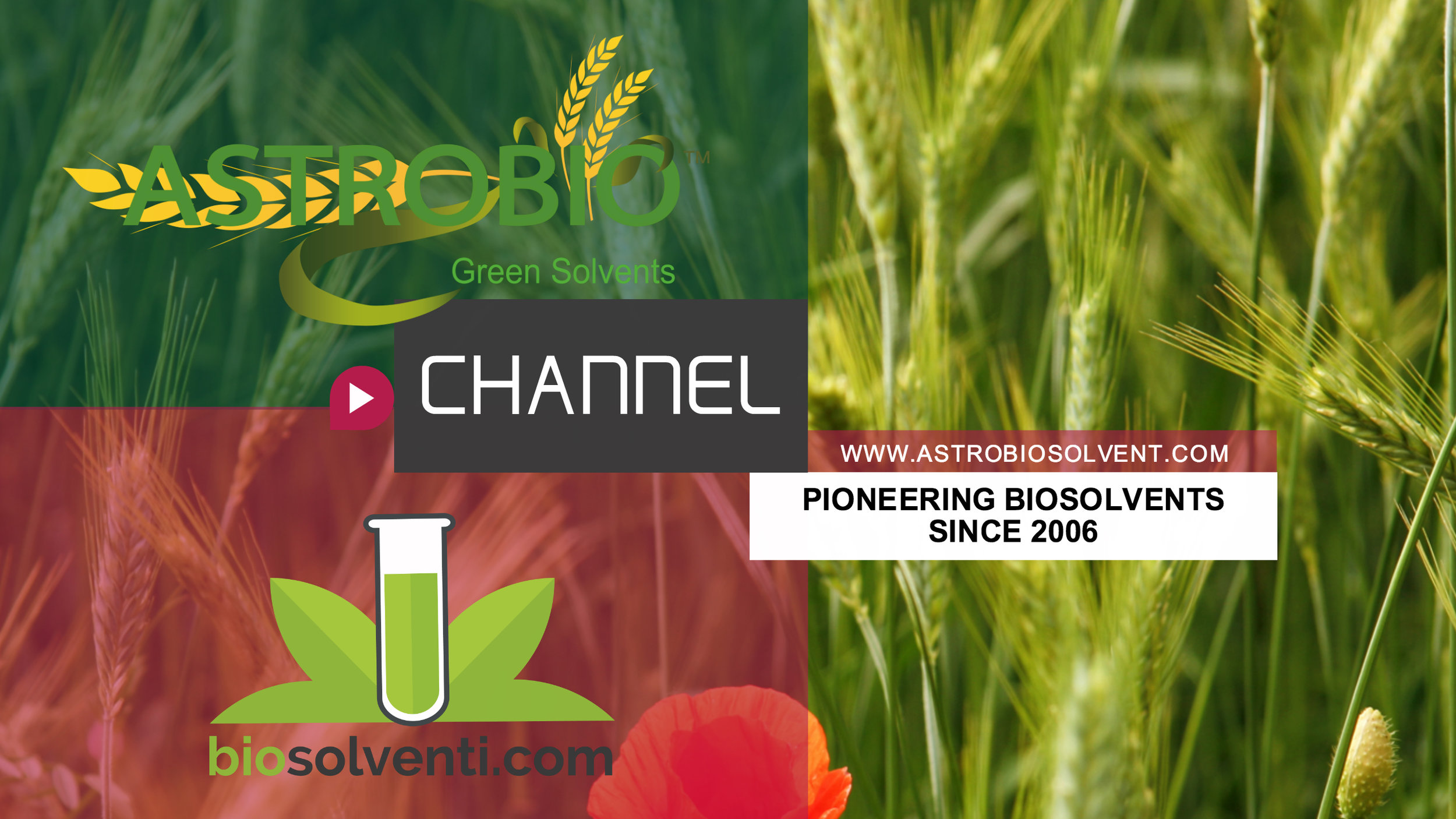 Hello! I'm Dr Renato Giani and in this short video, I will explain some information and curiosities about the world of bio based-solvents. Astrobio Green Solvent is a complete range of product to replace traditional and hazardous petroleum-based solvent made in Italy. Let's keep in touch for further pieces of information and tutorial.
WHAT ARE BIOSOLVENTS AND WHAT ARE USED FOR? PART 1
WHAT ARE BIOSOLVENTS AND WHAT ARE USED FOR? PART 2
Before Contacting us please see this video about our Consultancy Agreement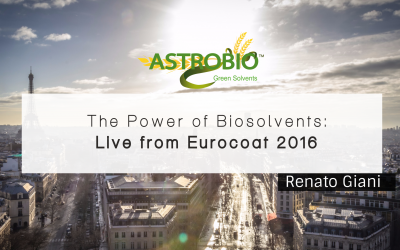 Our mission at Eurocoat 2016 was to provide to the industry, mainly to the coatings one, some bio-based alternatives to petrochemicals solvents. It's well known that now many raw materials are available from fermentation of carbohydrates, then from vegetables, rather than from petroleum. On these new generation raw materials we have developed, and we are still developing, our range of biosolvents Astrobio™.