Pioneering Biosolvents since 2006
A COMPLETE PRODUCT LIST OF BREAKTHROUGH BIO-BASED SOLVENTS TO REPLACE THE PETROCHEMICAL ONES
Making an Impact Across the Globe
ASTROBIO™ is the leading Italian industry in developing bio-based solvents.
Since 2006 we are Pioneering Biosolvents and using our know how to improve industrial process adding new sustainability.
Our vision is to completely replace all traditional petrochemical solvents with a green based one.
Thanks to our experienced research and development team we can design tailor-made biosolvents for every industrial process.
A COMPLETE PRODUCT LIST OF BREAKTHROUGH BIO-BASED SOLVENTS TO REPLACE THE PETROCHEMICAL ONES
BioSolvents are dedicated to providing bio-based, renewable sourced alternatives to petroleum-based solvents.
A business genuinely dedicated to Green Chemistry solutions to technical problems.
Our biosolvents are proprietary blends based primarily on bio-sourced ingredients: derivatives of lactic acid and further natural acids, vegetable methyl esters and bioethanol. Some fully biodegradable organic co-solvents are used to assure to our formulations desired applicative performances.
Biobased solvents are derived from agricultural crops rich in carbohydrates, such as corn, wheat and beets.
Esters of lactic acids and further natural acids are used,  as well as bioethanol and further alcohols made from fermentation and purification of carbohydrates.
WHY CHOOSE A BIO BASED SOLVENT?
A COMPLETE PRODUCT LIST OF BREAKTHROUGH BIO-BASED SOLVENTS TO REPLACE THE PETROCHEMICAL ONES
AstroBio™ biosolvents are more expensive than related petrochemical solvents, with some exciting exceptions.
Therefore, AstroBio™ cannot be compared to commodity solvents just on their price basis ( €/kg )
TECHNICAL and SAFETY advantages of AstroBio™ must be highlighted and emphasized, in order to balance and even overcome prices differences:
"Just Irritant"
All AstroBio™ are labelled ( GHS )
just as IRRITANT, while all their related commodities solvents are
HARMFUL or even TOXIC.
AstroBio™ has been found better than correspondent petrochemical solvents = higher COMPATIBILITY with other formulation ingredients = more extended STABILITY versus ageing and temperature.
AstroBio™ in reducing final formulations VISCOSITY against petrol-solvents = you can use LESS Astrobio™ to get the same viscosity. 
Better Flowdown
All AstroBio™ used in formulations help to avoid some common drawbacks as:
Craters

Fisheyes
orange peels
WHAT DOES CARBON NEUTRAL MEAN?
Carbon of biosolvents comes from photosynthesis, where CO2 is removed from the atmosphere by plants to make sugars, starches, oils and proteins.  
Sugars and starches are converted into esters of lactic acid and further natural acids, bioethanol and other solvents, for example, some vegetable oils are converted into methyl esters.
Carbon is removed from the atmosphere by photosynthesis, stored in plants, then released as CO2 when a biosolvent is used.
For EVERY gram of CO2 released in the atmosphere by using a biosolvent, there was ONE gram of C02 removed from the atmosphere by photosynthesis.
This overall balance is named
 

CARBON NEUTRAL.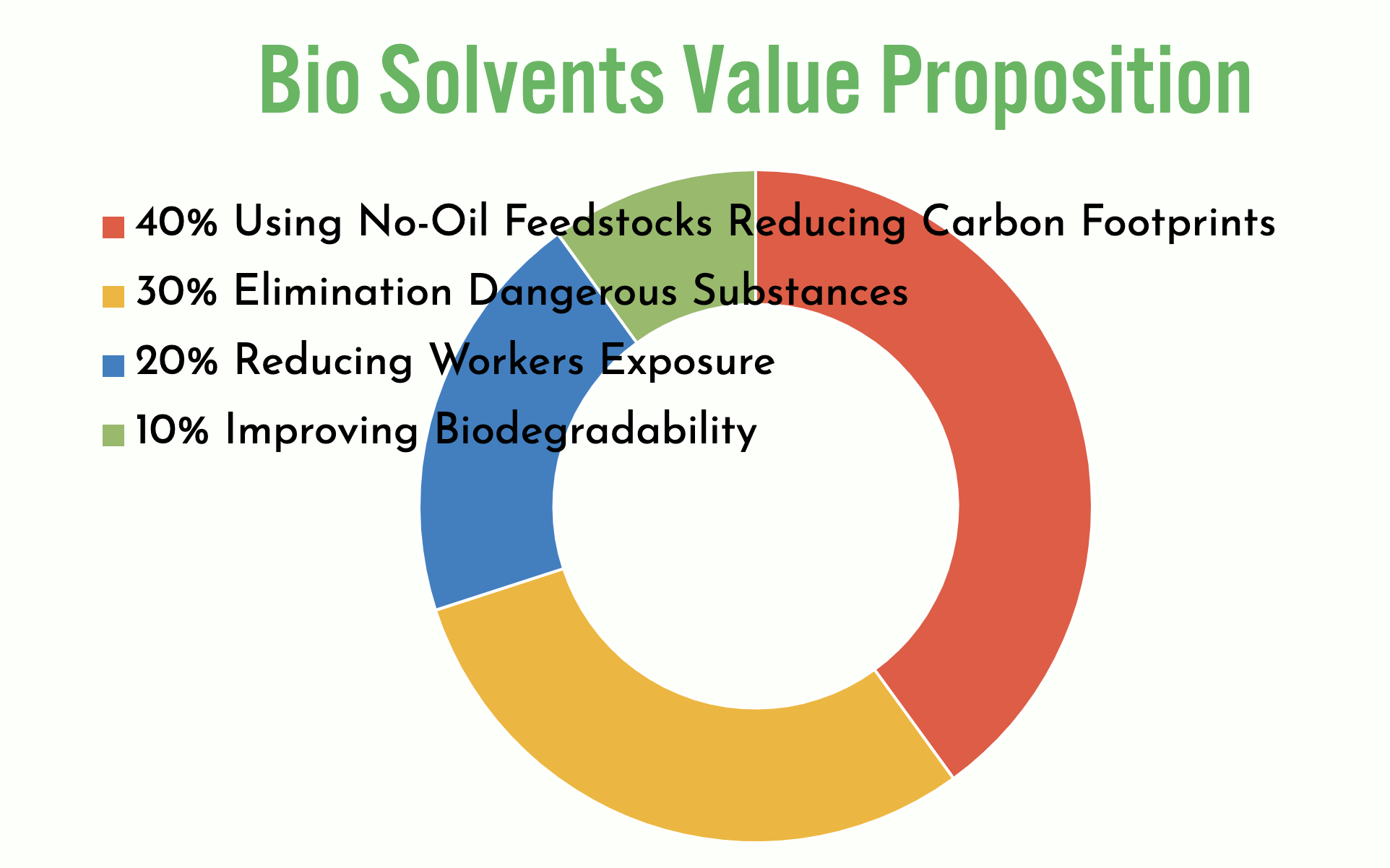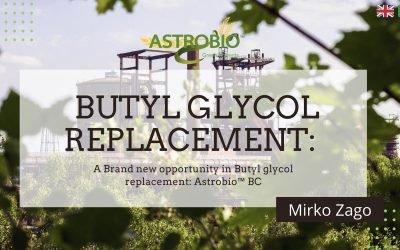 Butyl glycol replacement? Now it's possible! We would like to highlight and updating ruling and labeling perspectives of a very widespread solvent, butyl glycol (CAS 111-76-2). This solvent, with an estimated EU consumption of several hundred thousand MT per...
read more