pioneering of biosolvent since 2006
Product line
Product line in alphabetical order
Product line in alphabetical order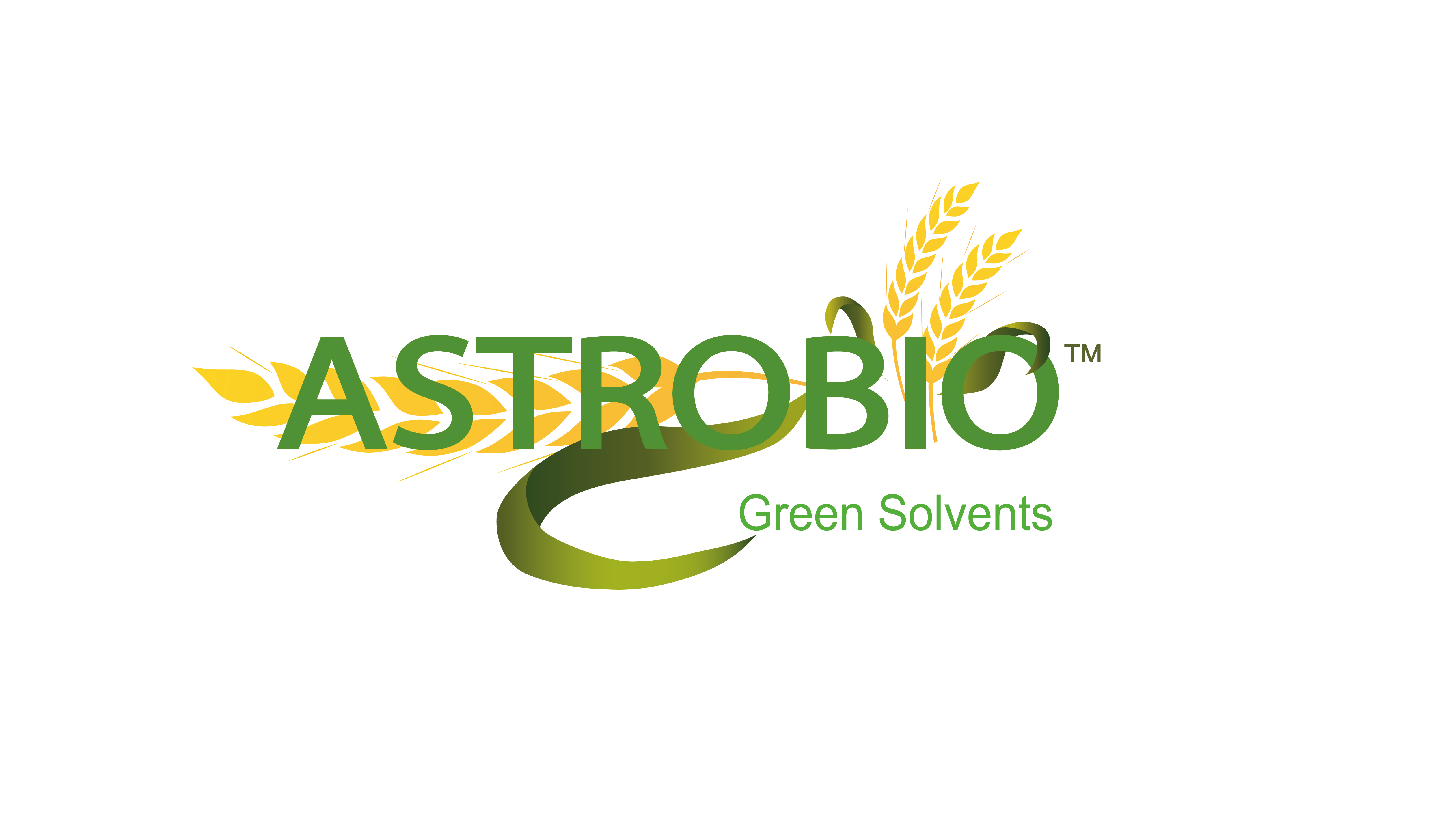 Discover more about our biosolvent and their applications!
Case History n. 1
ASTROBIOTM AP is effective as a green cleaning solvent for polyesters.
ASTROBIOTM AP is used by several of our clients for cleaning applications.
In particular, ASTROBIOTM AP is really a great and a green alternative to NMP (N-Methyl-2-
pyrrolidone) when it comes to removing polyesters residues after polymerization
reaction in industrial plants.
Nowadays, several of our clients are using ASTROBIOTM AP for this kind of purpose, gaining a
sharp improvement of workers health protection and being able to reduce solvent consumption
due to the high solvency power of our ASTROBIO AP towards certain kinds of saturated and
unsaturated polyesters.
Case History n. 2
ASTROBIOTM SR is used in the production of novel bio-based
lubricants.
ASTROBIOTM SR is already used by some of our costumers in the automotive industry.
Among others application, we discovered that ASTROBIOTM SR is really a great and a green
alternative to some grades of white spirits (i.e. dearomatized paraffins D60) when it
comes to diluting the base of a lubricant.
Nowadays, some of our European clients are using ASTROBIOTM SR in this kind of application,
improving labelling of the final product and getting rid of the classicals petrochemicals solvents,
enhancing the ecotoxicological profile of their final formulations and their bio-based content.
The use of ASTROBIOTM SR is particularly recommended when the base of the lubricant
also comes from renewable sources or comes from green chemical processes. This
combination makes it possible to obtain a final product that is really 100% renewable and
has a truly green toxicological and eco-toxicological profile.
Case History n. 3
ASTROBIOTM XT is already used in the production of intumescent
paints.
ASTROBIOTM XT is currently used by several of our European clients in paints and coatings
industry.
ASTROBIOTM XT is really a great and a green alternative to Xylene in the formulation of
several paints and coatings, in particular you can get outstanding results in your
formulation of intumescent paints with our ASTROBIOTM XT.
Nowadays, several of our customers are using ASTROBIOTM XT in this kind of applications to
replace Xylene, sharply improving working conditions and security for their employees,
respecting local and European authorities obligations and improving labelling of their final
formulations.