 VIDEOS:
In this section you can find all videos of Dr. Renato Giani on Astrobio™ Green Solvents products taken during Fairs and conferences.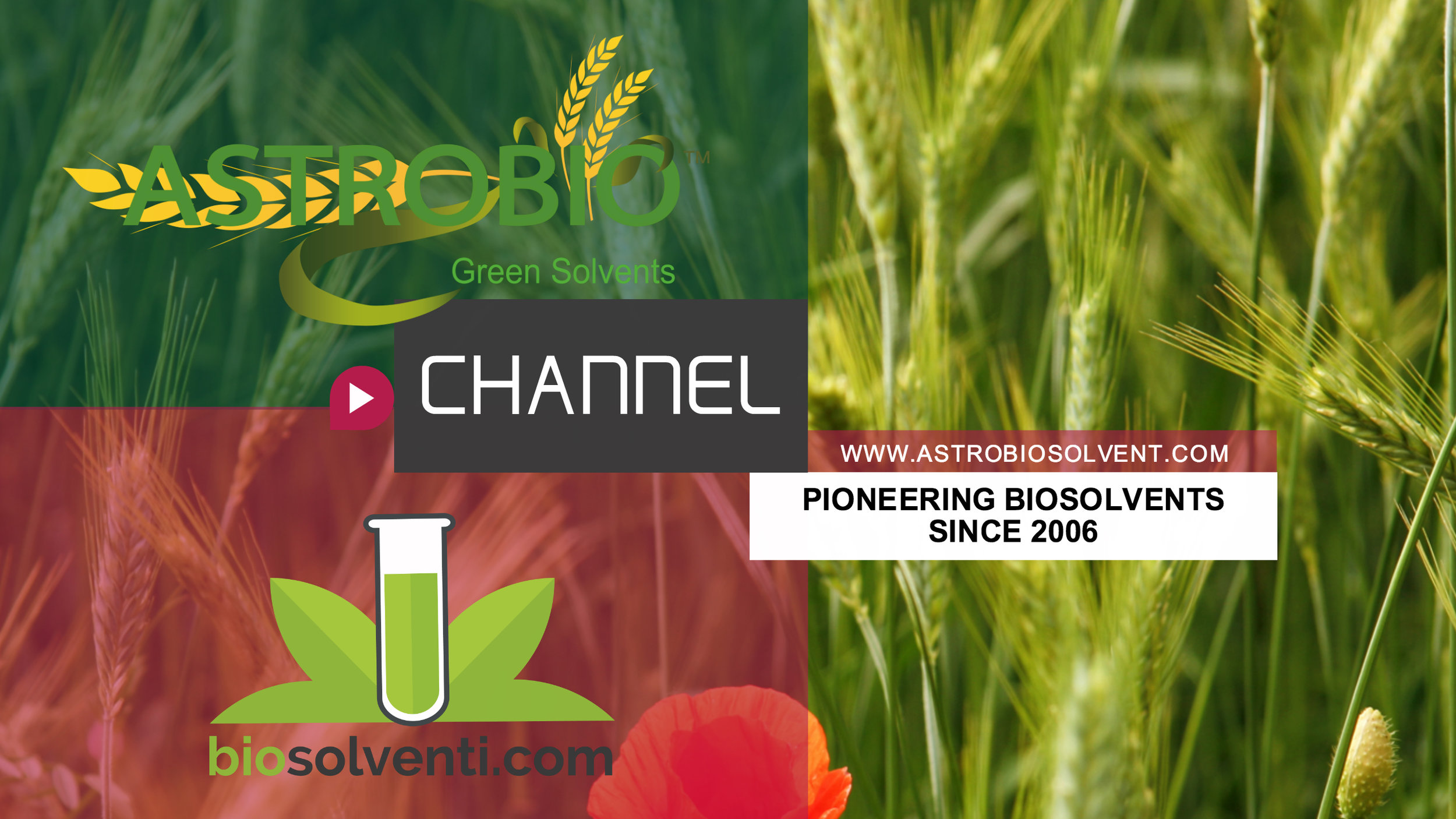 LIVE CONFERENCE FROM EUROCOAT 2016
ECS 2017 (EUROPEAN COATING SHOW)
Before Contacting us please see this video about our Consultancy Agreement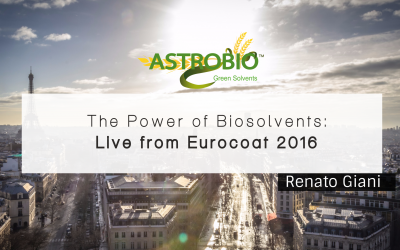 Our mission at Eurocoat 2016 was to provide to the industry, mainly to the coatings one, some bio-based alternatives to petrochemicals solvents. It's well known that now many raw materials are available from fermentation of carbohydrates, then from vegetables, rather than from petroleum. On these new generation raw materials we have developed, and we are still developing, our range of biosolvents Astrobio™.